SOMATIC BODYWORK CLASSES 2018 – The practitioners body
Weekly small group sessions focused on somatic listening practices and the cultivation of cooperative relationship with your body. Small class sizes allow for plenty of hands on and one on one attention.
Open to everyone, may be of special interest to arts practitioners, bodywork practitioners, teachers, anyone who works with or through the body (in other words..everyone!)
Cork St w, Guelph ON
for details: https://lesleygreco.com/contact/
STILLNESS AND MOTION
a contact improvisation lab
sunday july 4 2016, 10:45-11:45
dovercourt house 3rd floor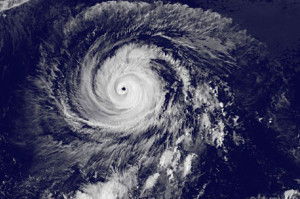 image: NASA
"The stillness is that which centers every molecule of being of that living body.
The body physiology is the outward expression of that stillness.
They are in total unity, in balanced interchange. "
–Rollin Becker (2000) The Stillness of Life
Stillness is not inertia, it is the potency out of which all motion arises, it is an extraordinary mystery and a state of grace. Although we have no control over the stillness that is the organizing force of life, we can create doorways into stillness. In this lab we will be experimenting with ways of accessing stillness in the body through listening strategies and breath, exploring the relationship between stillness and motion through the stand or the small dance and finally, moving into contact, we look for ways to invite stillness to inform our movement with another person and within the group as a whole.
BOOK RELEASE

!
Anthology of Essays on Deep Listening – Monique Buzzarté & Tom Bickley, editors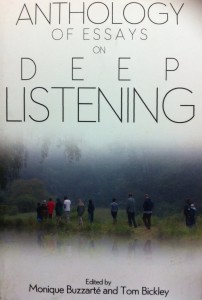 In this ground-breaking work, twenty-three authors investigate and discuss composer Pauline Oliveros' revolutionary practice of Deep Listening. From an education program reaching 47,000 San Francisco school children to electronic dance music (EDM) events held in remote desert locations, from underwater duets with whales to architectural listening, the multifaceted essays in this collection provide compelling depictions of Deep Listening's ability to nurture creative work and promote societal change.
Edited by Monique Buzzarté and Tom Bickley, with a forward by Pauline Oliveros, the anthology's essay authors are Anne Bourne, Viv Corringham, Renee T. Coulombe, Lara Davis, Stuart Dempster, Fred Frith, Heloise Gold, Lesley Greco, Lawton Hall, Ione, Susan Key, Norman Lowrey, Miya Masaoka, Paula Matthusen, Thollem McDonas, Kristin Norderval, Jann Pasler, Fabian Racca, Dana Reason, David Rothenberg, Scott Smallwood, Suzanne Thorpe, and Gayle Young.
Price: $24.95
To order: http://deeplistening.org/site/featuredreleases