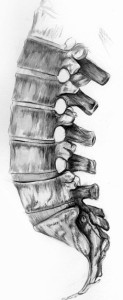 Healing is not an external procedure that is administered passively to a patient…each of us performs our own healing
– Bonnie Gintis, D.O. –
INTEGRATIVE BODYWORK SESSIONS
Integrative bodywork sessions begin with a thorough history taking and assessment in order to understand the unique needs and priorities of each individual. From this perspective a treatment approach is chosen which may involve:
osteopathic techniques, therapeutic massage, myofascial release work, muscle energy technique, breathing and movement education and/or craniosacral therapy.
Services are covered by most extended health insurance plans.
Please wear comfortable clothing
Sessions are 30 – 90 minutes in length – book now
For appointments with Lesley on Tuesdays, Thursdays, Fridays and Saturdays call Synergy Sports Medicine to book:
416-703-3525